Your 605 Vision Family
---
Alex Permann, O.D.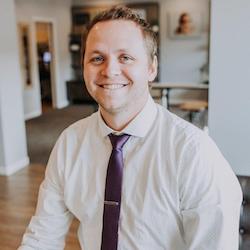 Dr. Permann, a native of Pickstown, South Dakota, attended Morningside College in Sioux City, Iowa and graduated with a Bachelor of Science in Biology and Chemistry. He completed his Doctor of Optometry degree at the University of Missouri – St Louis College of Optometry. He completed externships at several locations in the St. Louis area, the VA hospital in Kansas City, MO and at Vance Thompson Vision in Sioux Falls. He joined Dr. Menning's practice in June of 2015 and is now the owner of 605 Vision, formerly Dr. LL Menning. His professional interests include comprehensive vision exams, ocular disease management, including diabetic exams, ocular surface disease, complex contact lens issues, and orthokeratology. He is an InfantSEE provider and a member of the American Optometric Association (AOA) and the South Dakota Optometric Society (SDOS).
---
Andrew Ollerton, M.D.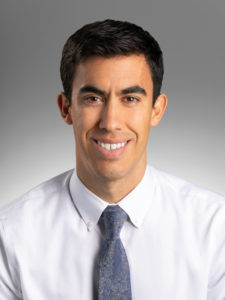 Andrew Ollerton, M.D., begins outreach services in Chamberlain.
Ollerton is a cornea specialist. He'll perform surgery for cataracts and lens replacements in Chamberlain.
Ollerton received his medical degree from the University of Utah, and did residency work at West Virginia University. He also completed fellowships at Oregon Health and Science University and Moran Eye Center. He holds certification from the American Board of Ophthalmology.
"These services are a tremendous improvement for the people in central South Dakota," said Kathy Schuler, executive director of optical services for Sanford Health. "This will help patients who otherwise would need to drive hundreds of additional miles. We are proud to work with 605 Vision to make this a new reality for Chamberlain and surrounding communities."
To make an appointment with Ollerton, call 605-328-9200.
---
Meet Our Team of Experts
---
Mel Hargens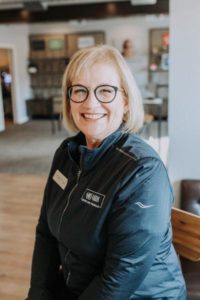 Mel is a native of Milbank, SD and is the lead optician for 605 Vision. She loves helping find the perfect frame for patients and we rely on her years of experience in the optical industry. Mel is also an accomplished pianist and loves traveling as well as spending time with her family.
---
Jody Marone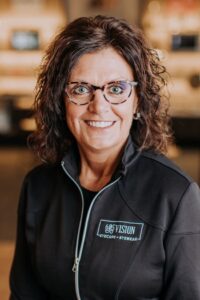 Jody helps in all aspects of patient care. She is our billing and coding expert and optical fashion expert. Her attention to detail will ensure a great fit in your frame. When she is not working on her home renovation projects, she is at a rodeo or sporting event with her family.
---
Jess Powell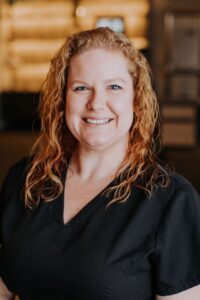 Jess is a part of our optical team and can help you with selecting the perfect frame and lenses for your needs. She has two boys, Landon and Evan, and spends most of her free time at a basketball, baseball, or football event. Jess is a diehard 49ers fan and loves to travel or read when she finds time.
---
Ashley Eisenbraun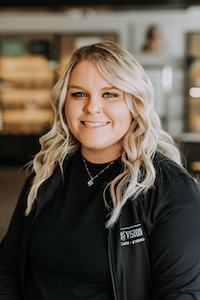 Ashley is our patient scheduling coordinator and can assist you with all of your scheduling needs. She recently graduated from Lake Area Technical College with a business degree in marketing and management. She loves doing anything and everything on the farm, especially when cows are involved. When she is not photographing the cattle, she can be found lending her boyfriend Aaron a helping hand when needed.
---
Sophia Titterington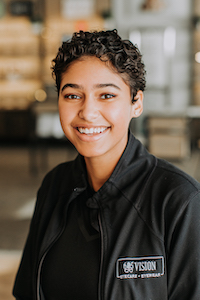 Sophia is our outgoing technician, who is always ready to help anyone and everyone! She is from right here in Chamberlain and enjoys spending time with her friends and family. When she isn't working, she is often helping her family or baking, which she loves!
---
Jen Fox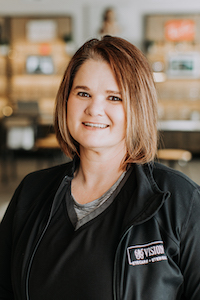 Jen is our newest technician and is a pro when it comes to contact insertion and removal tactics. She is originally from the Plankinton area and enjoys spending time with her family. In her spare time, you can find Jen fishing or reading a book by the famous Nicholas Sparks.
---